This archive has been developed from the work undertaken by Bob Adams over many years together with significant work by David Rance.

Bob Adams

Born in Blyth, South Australia.

Graduated with a Electro-Technology Diploma from the SA Institute of Technology in 1970, using a slide rule (Thornton P221) and with a Engineering Degree in 1979 using electronic calculators (Commodore 4190 and a HP25).

Joined the Electricity Trust of South Australia in 1968 and worked in a variety of distribution, transmission and generation fields.

Managed the Test and Investigation Department of the Electricity Trust of South Australia. After 50 years of service retired to a somewhat easier role (??) in consulting.

Started collecting slide rules approximately 20 years ago and has currently approx. 450 rules in the collection. A main focus of the collection is "Electro" slide rules and rules that have hyperbolic functions.

He is a Fellow of the Oughtred Society and currently resides in Enfield, South Australia with partner Dianne.



The whole site may be viewed by clicking "Complete Archive", alternatively searching for specific items may be undertaken using "Search".

Further, searches for specified scale layouts may also be undertaken.

Clicking on the "Maker" column gives further information about the rule and appropriate pictures if available.

If the Complete Archive is requested then it is always opened in a new window.

A Help File is provided which discusses the use of the Search facility
and the distinction between 'Electro' and 'Electronic'.

Clicking on "Background1" and "Background2" at the top gives a first class introduction to Electronic Slide Rules by Bob Adams and Richard Smith Hughes.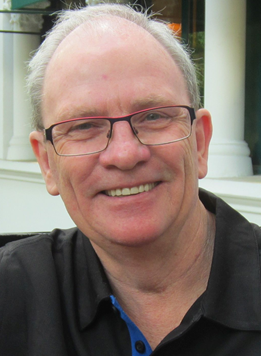 Bob Adams